Planning Team
My team and I pride ourselves on our ability to build deep and enduring relationships with our clients. By getting to know you personally and understanding your financial goals, we are able to provide you with the guidance that you need to make smart decisions about your money. My team and I utilize an in-depth planning process which allows us to prioritize the specific needs of your family or business and deliver innovative solutions for those needs. We look forward to having the opportunity to work with you.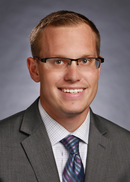 Matthew Jeremy Stuckey
Chief Operating Officer
Office 410-659-6071

Matt Stuckey, CFP® has been with Northwestern Mutual since 2011.  He grew up in the Baltimore area and received his Finance degree from Towson University where he was a member of The Beta Gama Sigma National Honors Society for business Colleges.
Upon graduating from Towson University, Matt pursued a career with Northwestern Mutual as a Financial Representative.  He has a passion for working with families and business owners in the greater Baltimore area. Matt became a Northwestern Mutual Investment Services Financial Advisor in 2012 and continued to build relationships and help his clients with their holistic planning needs.  In July of 2015, Matt completed his CFP® designation and partnered with Jason Bell's team as an Associate Financial Representative. Matt also currently holds his Series 6, 63, 65, and 7 Securities License, as well as his Life and Health Insurance license.
Matt is a huge Baltimore sports fan and loves going to Orioles and Ravens games. He is also a passionate outdoorsman with a commitment to wildlife management and education. He is involved with wildlife preservation programs and enjoys volunteering at Marshy Point Nature Center.  Matt is happily married to Rebekah and they love spending time with their family including their two nephews and nieces. Also, they enjoy boating on the Chesapeake in the summers.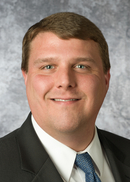 Gregory T Patchak, CFP®, RICP®
Associate Wealth Management Advisor
Greg Patchak joined Northwestern Mutual in 2010 and currently serves as the Director of Financial Planning Services (FPS) for the firm. Greg was born and raised in Baltimore, and after graduating from Duke University in 2001 amassed many years of industry experience before joining Northwestern Mutual. Greg has a commitment to professional education and development and currently holds his Retirement Income Certified Professional (RICP ®) planning designation in addition to many securities and Maryland insurance licenses. As the director of FPS Greg creates full scale financial plans for our clients which address risk management and recommend investment solutions and strategies. Greg currently resides in northern Carroll County, Maryland with his wife Kristen and their son James. Greg is also one of the best lacrosse players in school history at the Boys Latin School and Duke University.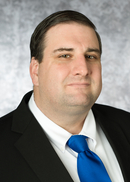 Adam J Stumpf
Adam joined Northwestern Mutual in 2006 and currently serves as our Technology Coach. Adam is an expert in financial planning software, and helps to efficiently implement the latest technologies. Adam resides in the Canton neighborhood of Baltimore and has a Bachelor of Science degree in Business Administration from Salisbury University in addition to an MBA from the Purdue School of Business.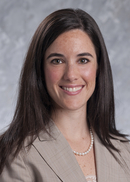 Beth Horn
Beth has been working with Jason for 4 years. She works with the team to develop and implement a strategic marketing plan to help support the goals of Jason and his team. Beth has a B.S. in Marketing from Syracuse University and is currently working towards her Executive MBA from the University of Maryland. She is the second oldest of six brothers and sisters and the proud mother of daughter, Eliya.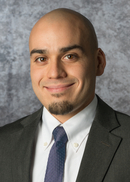 Roman M Okrasinski II
Financial Planning Analyst
Office 410-539-0084

Roman has been working for Northwestern Mutual in Baltimore since 2015.  Roman is a graduate of University of Washington with a V.A. in Economics and has an MBA from Saint Martin's University.  In his spare time, Roman enjoys music, traveling, and the outdoors.
Lauren E Casto
Financial Planning Associate
Office 410-659-6043

Lauren has been with Northwestern Mutual since August 2015. She is a 2015 graduate of Towson University majoring in Psychology with a minor in Business Administration. Lauren works as a Financial Planning Services Associate at the Network Office and works with Representatives regarding investment planning and the implementation aspect to their clients' portfolios. Lauren holds her Maryland Life and Health Insurance license.